Welcome to JAK Civil___________________________________________________________________________
JAK Civil was established in 2011 to enable S&J Excavations to undertake works for Main Roads contracts. JAK Civil now has its pre qualification application for R1 (Roadwork's) and B1 (Bridge construction), this will enable JAK Civil more of a look in on the upcoming and ongoing Road construction and maintenance in the South west area.

JAK Civil being a new name in the Industry it is certainly not without knowledge, with the support of S&J Excavations and its extensive back ground and reputation in road and civil construction will show that JAK Civil will be a strong competitor in pricing and construction of any contract.

JAK Civil feels that it can provide both local and state Government bodies with a one stop shop, through the diversity and strength of S&J Excavations, Australind Pre-Mix and MJB industries offering clients a complete solution by providing a civil engineering & excavation service coupled with the supply & lay of pre-mixed concrete and concrete products.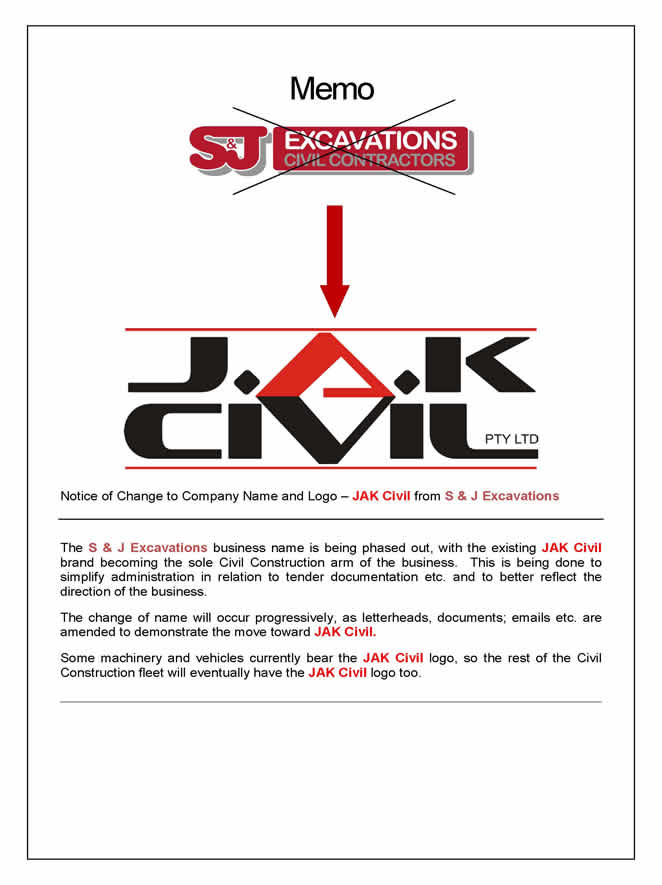 News Flash: Main Roads Prequalification Certificate. - Here -